From repairs and regular service plans,
to the complete new door package.

Door Fab Ltd can cater for all of your door requirements.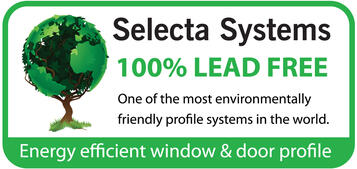 About Us
Here at Door Fab Ltd we have the ability to meet all of your door requirements all within your budget. With a combined 40 plus years experience in the industry we can offer a range of solutions to meet any of your door needs.

Repairs
If you're having any issues with your doors, our engineers will diagnose, advise and resolve your problems.

Maintenance Packages
For peace of mind our engineers will ensure your doors are in full working order with our regular maintenance calls.

The Complete New Door Package
Whatever door you're thinking of, here at Door Fab we will custom fabricate it specifically to your requirements.

So if you're thinking about doors then think Door Fab Ltd and please get in touch.
Contact details
Call Chris or Mike on 07966 781443 / 07921 151017
doorfabltd@gmail.com

Address
DoorFab LTD.
Annex,
Mistral House,
Parsons Lane.
Hinckley,
LE10 1XT

Contact Us
Contact Details
Call Chris or Mike on
07966 781443 / 07921 151017
doorfabltd@gmail.com

Address
DoorFab LTD.
Annex,
Mistral House,
Parsons Lane.
Hinckley,
LE10 1XT

Or send us an email below

Cookie Policy for Door Fab

This is the Cookie Policy for Door Fab, accessible from doorfab.co.uk

What Are Cookies

As is common practice with almost all professional websites this site uses cookies, which are tiny files that are downloaded to your computer, to improve your experience. This page describes what information they gather, how we use it and why we sometimes need to store these cookies. We will also share how you can prevent these cookies from being stored however this may downgrade or 'break' certain elements of the sites functionality.

How We Use Cookies

We use cookies for a variety of reasons detailed below. Unfortunately in most cases there are no industry standard options for disabling cookies without completely disabling the functionality and features they add to this site. It is recommended that you leave on all cookies if you are not sure whether you need them or not in case they are used to provide a service that you use.

Disabling Cookies

You can prevent the setting of cookies by adjusting the settings on your browser (see your browser Help for how to do this). Be aware that disabling cookies will affect the functionality of this and many other websites that you visit. Disabling cookies will usually result in also disabling certain functionality and features of the this site. Therefore it is recommended that you do not disable cookies.

The Cookies We Set

Forms related cookies

When you submit data to through a form such as those found on contact pages or comment forms cookies may be set to remember your user details for future correspondence.

Third Party Cookies

In some special cases we also use cookies provided by trusted third parties. The following section details which third party cookies you might encounter through this site.

From time to time we test new features and make subtle changes to the way that the site is delivered. When we are still testing new features these cookies may be used to ensure that you receive a consistent experience whilst on the site whilst ensuring we understand which optimisations our users appreciate the most.

We also use social media buttons and/or plugins on this site that allow you to connect with your social network in various ways. For these to work the following social media will set cookies through our site which may be used to enhance your profile on their site or contribute to the data they hold for various purposes outlined in their respective privacy policies.

More Information

Hopefully that has clarified things for you and as was previously mentioned if there is something that you aren't sure whether you need or not it's usually safer to leave cookies enabled in case it does interact with one of the features you use on our site.

However if you are still looking for more information then you can contact us by visiting: https://doorfab.co.uk/#contact